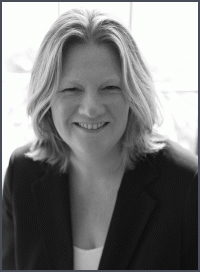 Helen O'Grady (Registered Nurse; Master of Health Management and Leadership)

Helen is an experienced executive coach and facilitator. Helen combines her formal qualifications with hands-on experience in a variety of coaching, leadership, facilitation and cultural change settings and nearly 20 years of working in numerous health care environments, both in Australia and the UK.

Helen's background as a nurse means she is particularly well suited to providing coaching and facilitation to the health care sector. She has worked with clients from a variety of disciplines including medicine, nursing, allied health, technical and administrative roles.

Helen has a passion for passing her coaching skills onto others, and currently teaches coaching skills at post-graduate level.

Helen is a skilled and experienced facilitator. She facilitates workshops supporting teams to achieve their goals and ensures that at the end of the workshops all participants leave with an achievable plan. She has planned and run programs supporting leadership development with healthcare professionals. She is experienced in using tools to provide 360 feedbacks to individuals.

Master of Health Management and Leadership, University of Wollongong 2011
Graduate Certificate in Facilitation and Learning Development, Ulster University 2010
Registered (Children's) Nurse – Great Ormond Street Hospital 1994
Lecturer, University of Wollongong, Coaching Skills for Health Care Leaders
National Clinical Nurse Consultant for EB (Debra)
Manager and Facilitator CEC Clinical Leadership Program
Clinical Nurse Consultant for State-wide Metabolic Services

Management Board Member - St Mary's Villa (99 Bed Aged Care Facility)
Please feel free to contact us to discuss your coaching and facilitation requirements.
Email: helenogrady@outlook.com

Phone: +44 (0)7887 42 11 26